A leader
in Switzerland
A leading service provider
HYDRO Exploitation SA is a leading service provider, based in Sion (Valais). Our core business is the operation and maintenance of hydro power plants. We combine all the required skills for our area of activity under one roof, from maintenance staff to the engineering. Our 400 employees are active in the region from the eastern part of the Alps in the canton of Valais to the Jura hills in the canton of Vaud.
Thanks to our unique expertise, we offer high value-added services that meet the different needs of our customers and are satisfying their high quality standards.
We offer our portfolio of services to electricity producers, public authorities, transport providers and the industry.
We are mainly active in Switzerland and occasionally operate in other countries.
Facilities
operated
A wide range of complex facilities
We operate a fleet of plants consisting of more than 40 hydroelectric power plants with an installed capacity of approximately 22% of all Swiss hydro electrical capacity (25% with pumping). Together, these facilities produce approximately 16% of Switzerland's hydroelectric power.
We maintain and operate a wide range of different types of hydro electrical power plants. They differ in size, capacity, yearly energy production and in the technology. Operation and maintenance of such facilities requires specific skills.
Map of facilities
Know-how
Varied, cutting-edge skills
Our services take account of the life cycles of the facilities and their components. Based on the specific requirements of our customers, our engineers and specialists assess the fitness for service of a facility and carry out refurbishment or replacement projects.
In our own mechanical workshops, using the proven know-how of our staff, we refurbish and upgrade hydraulic components such as runners for turbines and pumps, valves, shutters and we offer as well the mechanical production of spare parts.
We also offer specific services in the fields of civil engineering, electrical equipment and automation & control.
Executive
Board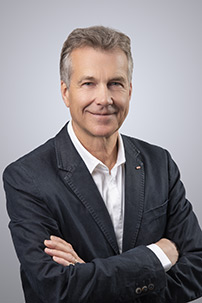 Elmar Kämpfen
Director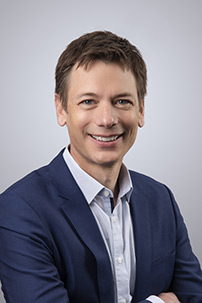 Alexandre Bircher
Technical Services & Sales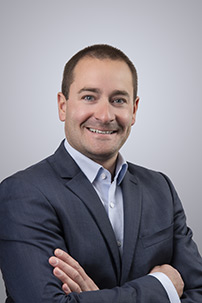 Arnaud Schaller
Administration & Finance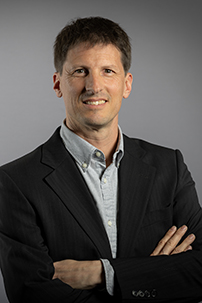 Yvan Michellod
Operations & Maintenance
structure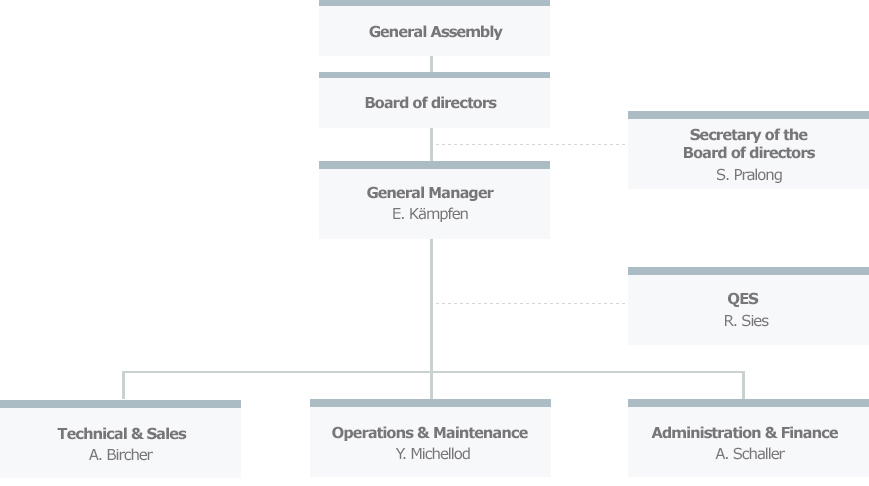 Bord
of directors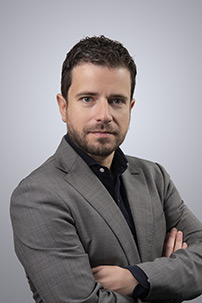 Amédée Murisier
President
Representing Alpiq Suisse SA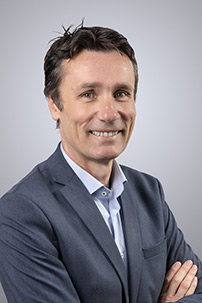 Stéphane Maret
Vice President
Representing FMV SA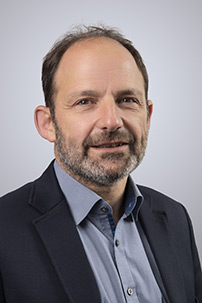 Nicolas Rouge
Member
Representing / Grande Dixence SA
François Emery
Member
Representing Alpiq Suisse SA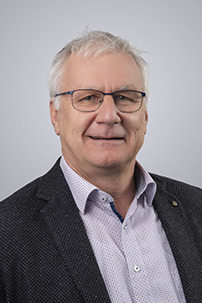 Paul Michellod
Member
Representing Grande Dixence SA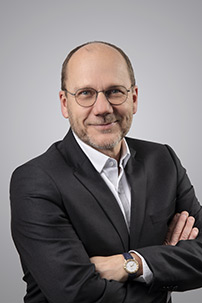 Philippe Durr
Member
Representing Romande Energie Holding SA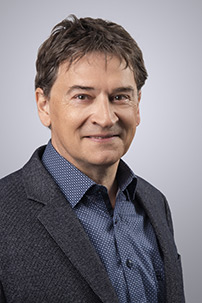 Raoul Albrecht
Member
Representing FMV SA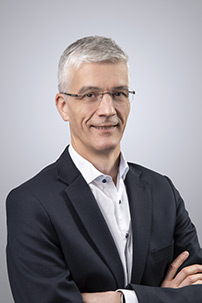 Martin Eschle
Member
Representing Grande Dixence SA
Participation in the share capital of HYDRO Exploitation SA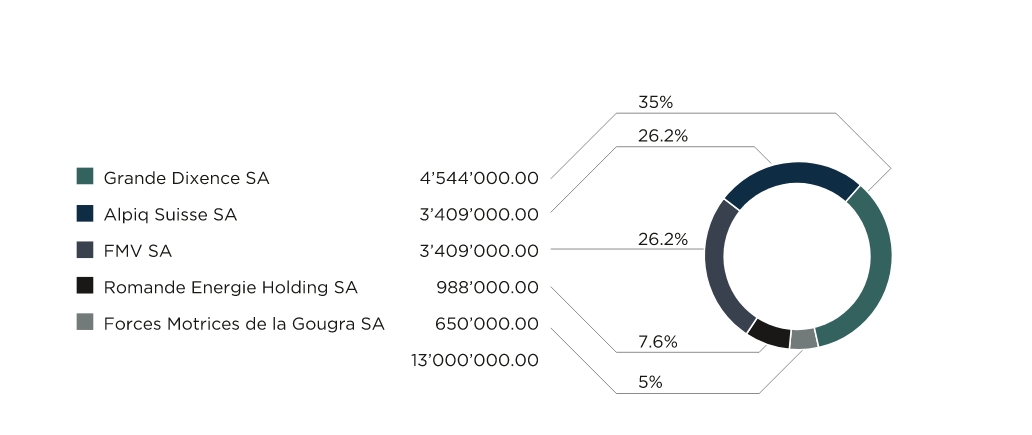 commitments
Respect, transparency and management
We have introduced an integrated management system for quality, environment, health and safety: We have the following certifications and accreditations:
ISO 9001 (Quality management system)
ISO 14001 (Environmental management system)
ISO 45001 (Occupational health and safety management system)
ISO 3834-2 (Welding quality requirements)
ONR 49001 / ISO 31000 (Risk management)
ISO/CEI 17025 (General requirements for the competence of testing and calibration laboratories)
Valais Excellence
Apprenticeships programs





values built
together
HYDRO Exploitation is a responsible company, concerned with the well-being of its employees that strives to create a working environment in which everyone feels recognized, fulfilled and engaged.
To contribute to this, values have been defined collectively, through an internal participatory process. They inspire our behavior, in the service of our customers and our mission, as well as in our teams.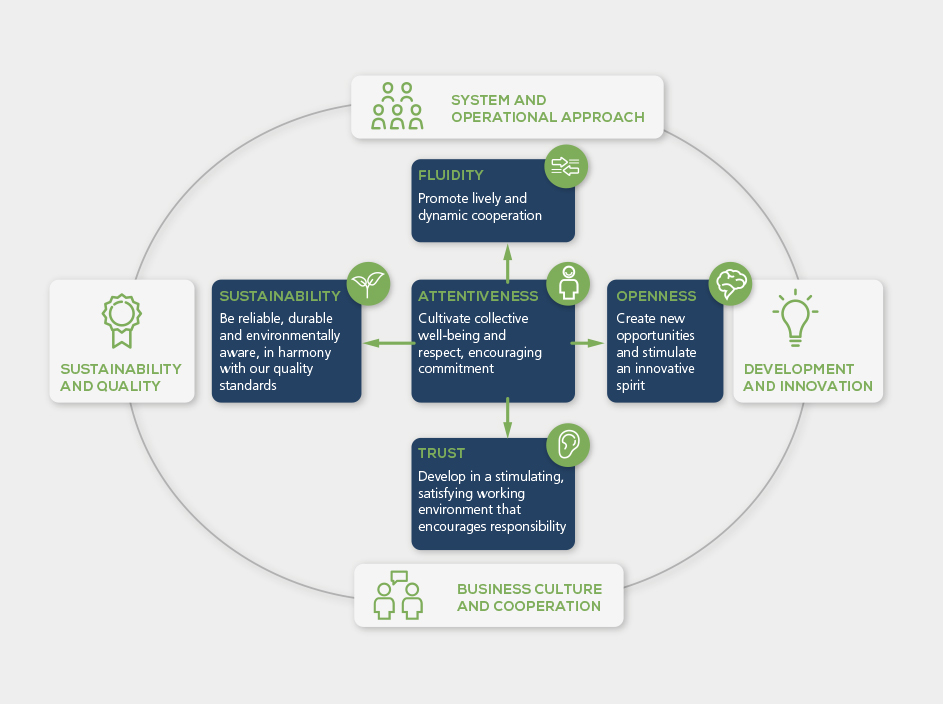 Our history
Reorganisation by business lines
The announced opening of the electricity market gave birth to HYDRO Exploitation SA in 2002. The founding shareholders wanted to rethink their traditional operating structures.
Activities were reorganised by business lines: generation, transmission, distribution, trading and sales. The aim of this regrouping was to create strong pools of expertise and to optimise the overall management. A cornerstone for its founders of this reorganisation was the taking over of all hydroelectric facility operation activities by a new specialised company, HYDRO Exploitation SA.
In addition to strengthening local skills, this centralisation of activities has made it possible to optimise maintenance costs, while ensuring and improving the safety, flexibility and availability of the facilities.
In 2011, we took an important step forward by grouping our workshops in the area of Les Vorziers in Martigny. The modernity of our equipment, the variety of skills and the complementary nature of the services offered on a single site represent a definite added value for our customers.
About 400 highly qualified employees apply the expertise in the range of areas in which we operate. Nearly 300 people are employed at generating facilities or in our central workshops in Martigny. In addition, we have a high-performance engineering centre, with 80 engineers working in multidisciplinary fields.